As you may or may not know, Taylor Swift leaves secret messages in all of the songs in Taylor Swift's Red album. Some are very random and some have lots of history behind them.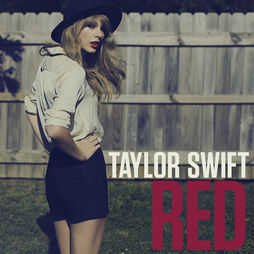 I love you doesn't count after goodbye - It's not clear who this line could be about, it could be the track was inspired by but it is not made clear.
SAG- sag could be short for Sagittarius ( keep in mind Taylor is also a Sagittarius )
Won't stop till it's over- This song could be another written about John Mayer. Clues include words in the song like "gravity" (a 2007 hit for Mayer) and another line about his hands, a reference to 'Your Body Is a Wonderland.'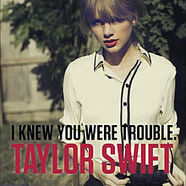 When you saw me dancing- this quote could be about any of Taylor Swift's past relationships it is not made clear.
Maple latte- Taylor was spotted with Jake Gyllenhaal at Fido Café a hot coffee spot in Nashville. It's a coffee shop, and November is a great time to order a maple latte.
Ashley Dianna Claire Selena- this is referring to jewelry designer, Claire Kislinger, stylist Ashley Avignone, Dianna Agron, (from Glee), and Selena Gomez.
Wrote this instead of calling- 'I Almost Do' finds the singer missing someone she's separated from and knowing it's a bad idea to call, but still fighting the irresistible urge. My guess is that the same person inspired 'Sad Beautiful Tragic.'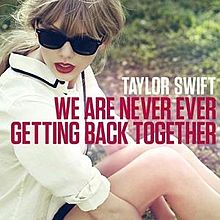 When I stopped caring what you thought- It is widely assumed that this song is about Jake Gyllenhaal, but it is now recently guessed that it was Will Anderson.
Daydreaming about real love- this message is exactly what it sounds like.
LA on your break
When you came to the show in SD- Some speculate that this is about Joe Jonas attending her Speak Now show on Oct. 20, 2011 in San Diego.
While you were on a train- this is led to believe that is about her romance with Taylor Lautner
Wouldn't you like to know- I don't know what this message means, neither does any other site on the internet:(
Hyannis Port- This song is highly assumed that it is about Conor Kennedy and his family.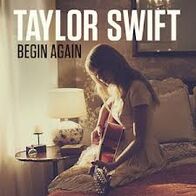 For Ethel- 'Starlight' is referring to Ethel Kennedy's love and marriage to Robert F. Kennedy.
I wear heels now- This song is the concluding song of the Red album that finds Taylor more confident then ever, it may also be about finding Conor.
Source: tasteofcountry.com
Ad blocker interference detected!
Wikia is a free-to-use site that makes money from advertising. We have a modified experience for viewers using ad blockers

Wikia is not accessible if you've made further modifications. Remove the custom ad blocker rule(s) and the page will load as expected.