Ad blocker interference detected!
Wikia is a free-to-use site that makes money from advertising. We have a modified experience for viewers using ad blockers

Wikia is not accessible if you've made further modifications. Remove the custom ad blocker rule(s) and the page will load as expected.
From her first album,
Taylor Swift
.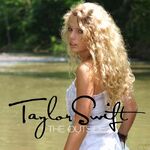 | | | |
| --- | --- | --- |
| " | This is one of the first songs I ever wrote, and it talks about the very reason I ever started to write songs. It was when I was twelve years old, and a complete outcast at school. I was a lot different than all the other kids, and I never really knew why. I was taller, and sang country music at karaoke bars and festivals on weekends while other girls went to sleepovers. Some days I woke up not knowing if anyone was going to talk to me that day. I think every person comes to a point in their life when you have a long string of bad days. You can choose to let it drag you down, or you can find ways to rise above it. I came to the conclusion that even though people hadn't always been there for me, music had. It's strange to think how different my life would be right now if I had been one of the cool kids. | " |
I didn't know what I would find
When I went looking for a reason, I know
I didn't read between the lines
And, baby, I've got nowhere to go
I tried to take the road less traveled by
But nothing seems to work the first few times
Am I right?
So how can I ever try to be better?
Nobody ever lets me in
I can still see you, this ain't the best view
On the outside looking in
I've been a lot of lonely places
I've never been on the outside
You saw me there, but never knew
I would give it all up to be
A part of this, a part of you
And now it's all too late so you see
You could've helped if you had wanted to
But no one notices until it's too
Late to do anything
So how can I ever try to be better?
Nobody ever lets me in
I can still see you, this ain't the best view
On the outside looking in
I've been a lot of lonely places
I've never been on the outside
External link
Edit