While in China town in Singapore (Taylor asks you not get confused although she is) Taylor and the gang find a store selling waving mechanical cats, which she calls mesmerizing.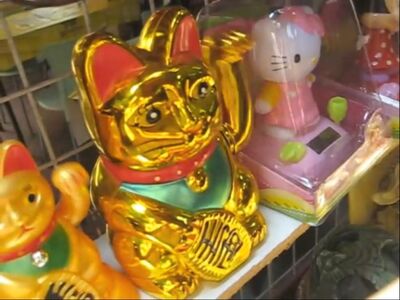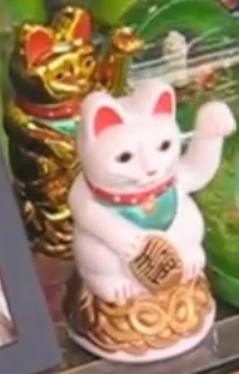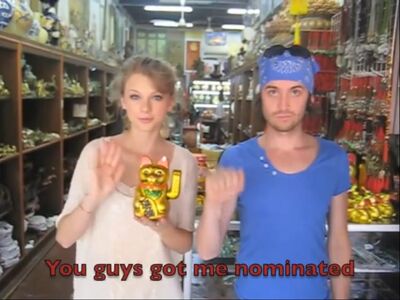 YouTube interview
Taylor Swift commented on the waving cats during an interview with YouTube[1]. "What's better than a cat that's always waving?" she asked. "There is nothing better than that."
Ad blocker interference detected!
Wikia is a free-to-use site that makes money from advertising. We have a modified experience for viewers using ad blockers

Wikia is not accessible if you've made further modifications. Remove the custom ad blocker rule(s) and the page will load as expected.